---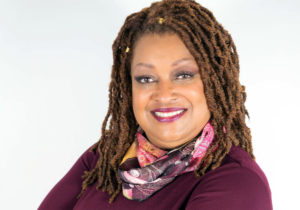 Professional Speaker, Author specializing in working with those who feel they have "hit the wall" when it comes to personal or professional growth.
My signature systems include the Revenue Up: From Sluggish to Sensational in Sales Program
"Helps established owner-operators of service-based businesses overcome sluggish revenues and achieve consistent cash flow by stimulating sales, inspiring teamwork & upleveling customer service using the 5-Step "Donnatize to Monetize" process."
"In corporate America, I helped companies make a lot of money, but like so many others, I found myself totally miserable in that environment. Now, I help people learn what I had to learn – how to clarify what is needed to build an enjoyable and profitable career, whether as a business owner, an employee, or some combination of the two. Everyone wants to be valued, appreciated and respected, but there are specific things that you must do to get there."
Author of:
You Lost Me @ Hello: Actionable Principles That Move You beyond Networking
Creating The 8th Day & The 25th Hour
Contributing Author: The Entrepreneur Within You (TEW) vol 2, Chapter 1: "Failing Up"
Signature Presentations: Breakthrough: Conversations on Courage Risks and Rewards, Permission Granted
Business Workshops:
You Lost Me @ Hello: Revenue Generating Relationships
Integrity Selling: Marketing from the Heart
Revenue Up: From Sluggish to Sensational in Sales
Stop Delegating Disaster: Create Your Dream Team
Donna is one of the most talented business people I have ever come across. She is a can-do, will-do person whose drive and resourcefulness is a bonus during these challenging times. I highly recommend Donna as a partner, a catalyst and a passionate advocate for business and business leadership
– Marquis Miller National Minority Supplier Development Council
I have had the pleasure of working with Donna for approximately 3+ years and she is someone that people need to know. The energy she brings to a room combined with her experience and professionalism leads to huge outputs of productivity. It just comes naturally to her. Donna provides such a comfortable environment that encourages her colleagues and peers to let their creativity flow.
– Jodi Houlihan, Director, IIT Community Affairs and Outreach Programs / Executive Director & Co-Founder, Eurekatory NFP
Donna is absolutely phenomenal. As our speaker for a Goldman Sachs 10,000 Small Business recruitment event, her workshop assisted professionals in understanding their unique talent /skill … how to extract the best opportunities to be successful in businesses.
– Victor Davis , Chicago Urban League