What people are saying about The Chronocar
(Hover to pause, click text to read full review)
Black Science Fiction Society's
August 2015 Book of the Month 
Winner, 2018 Best Indie Book Award – Science Fiction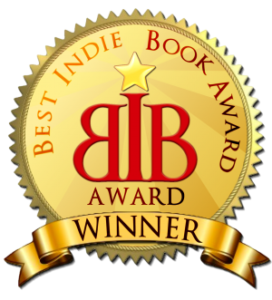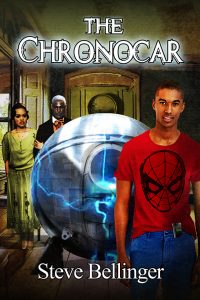 Imagine being born the son of a slave with the mind of a genius. That was Simmie Johnson in the years following the Civil War. After a perilous escape from lynch

mobs in Mississippi, he manages to earn a PhD in physics at Tuskegee, and in his research, discovers the secret of time travel. He develops a design for a time machine, called a Chronocar, but the technology required to make it work does not yet exist.

Fast forward a hundred and twenty-five years. A young African American Illinois Tech student in Chicago finds Dr. Johnson's plans and builds a Chronocar. He goes back to the year 1919 to meet the doctor and his beautiful daughter, Ollie, who live in Chicago's Black Belt, now known as Bronzeville. But, he has chosen an unfortunate time in the past and becomes involved in the bloodiest race riot in Chicago's history.
An African American time travel story for teens and young adults. Older readers have enjoyed it also!
Click here to learn more about the Red Summer Riot of 1919
The Chronocar is now part of the collection and archive
of the Galvin Library at the Illinois Institute of Technology
Where to get your copy of The Chronocar
Available online everywhere, but you can avoid the wait and save the shipping cost!  Get your copy at one these bookstores:
Barnes and Noble


1 East Jackson St.




Chicago, IL 60604




(312) 362-8792

City Lit Books




2523 N. Kedzie




Chicago, IL 60647




(773) 235-2523

The Book Market at Hangar One


2651 Navy Blvd.




Glenview, IL 60026




(847) 904-7304

 
57th Street Books


1301 East 57th Street




Chicago, IL 60637




(773) 684-1300

Unabridged Books


3251 N Broadway St,




Chicago, IL 60657




(773) 883-9119

The Book Cellar


4736-38 N Lincoln Ave


Chicago, IL 60625


(773) 293-2665

The Book Stall


811 Elm St.




Winnetka, IL 60093,




847-446-8880

Barbara's Book Store


810 Village Center Drive in the Burr Ridge Center Village




Burr Ridge, IL 60527




(630) 920-1500

Quimby's Bookstore


1854 W. North Ave




Chicago, IL 60622




773-342-0910
Buy it online at the Barking Rain Press website, Amazon.com, Barnes & Noble, Books-a-Million, Powells, Waterstones, and many other Internet bookstores. It is also available as an eBook through Amazon Kindle, Barnes & Noble Nook, iTunes iBooks, Kobo, Content Reserve/Overdrive, the Barking Rain Press website and many other outlets worldwide.
Interested readers can preview the first four chapters of "The Chronocar" for free by visiting the Barking Rain Press website at barkingrainpress.org.
Full trailer video 3:02
---
Reading from The Chronocar by Donna Smith Bellinger 7:24
---
Reading from The Chronocar by Steve Bellinger
Tuesday Funk | Steve Bellinger "The Chronocar" 9:32