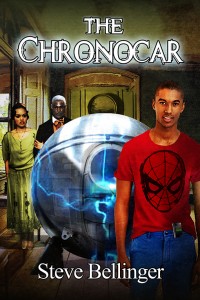 The Chronocar has received many wonderful reviews. You can find most of them on Amazon. It has also gotten rave reviews from:
If you have read and enjoyed The Chronocar, please feel free to leave a review here.  Please note that your submission will not appear right away.  It will have to be approved, which should take no more than 24-48 hours.  (So spammers, don't waste your time!)  Any reviews or comments posted here may get used to promote the book.  Your name will not be used without your permission.
You can also post a review on Amazon.com, Goodreads, and other sites online.  If you do, please let me know by email:  authorsteve@pcbeeusa.com
Thank You!
–Steve Bellinger
Please post your review or comment below: