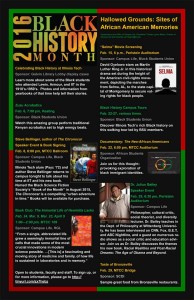 As you may or may not know, I attended IIT, the Illinois Institute of Technology located at 35th and State Streets in Chicago.  I graduated in 1972.  It should be no surprise that IIT plays a role in my novel, The Chronocar.  The young hero of the story, Tony Carpenter is an IIT student, and when he goes back in time, he briefly visits the campus of the Armour Institute, the forerunner of IIT.
It was natural that I would be invited to speak on campus for Black History Month last February.  And I had a marvelous time, thanks to Lynne Marie Meyer, Director of Spiritual Life and Diversity and the IIT Black Student Union.  While I was setting out copies of the book, a student walked in and asked if they were free. I apologized and said no. That was when I realized that I was doing the students a bit of a disservice. Many of the students who were coming to hear me speak had something in common with me when I was a student; they were broke. So I got an idea and asked Lynne if I could donate a copy that students could borrow. She asked for two copies, one to go in the University's library where it could be borrowed, and one for the archives where it would be preserved along with the works and achievements of other IIT alum. This exceeded my wildest dreams.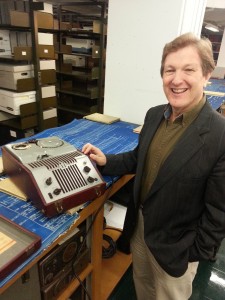 Recently I visited the IIT archives and met Dr. Ralph Pugh, the University's archivist and adjunct history professor.  My book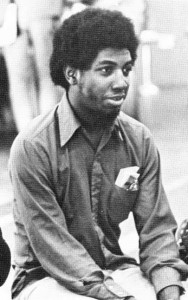 had not yet been cataloged, but he showed me where it would soon reside. At my request he gave me a demonstration of an old wire recorder (developed by an IIT alum, along with magnetic tape recording).  We also found in the archive, old copies of The Integral, the student yearbook.  I found the 1972 issue and a photo of me. What a geek.
This has really been a time of reflection for me. The release of The Chronocar was itself a dream come true. To be honored by my Alma Mater was incredible.  And a few months ago, I found on Facebook a gentleman named Doug Casement, who was an instructor with the old Upward Bound program housed at Circle Campus back in the 60's (the program still exists!). It was Doug and the other teachers and staff of the Upward Bound program who helped this poor black kid from the slums of the West Side realize his dream of attending IIT and enjoying the great life that I had as a result.  Doug passed away peacefully recently, but not before I could thank him. 
An addendum to the post above.  The Chronocar is now officially in the University's library and Archives. Enter your zip code in this site and you will see where else it can be found!  http://www.worldcat.org/title/chronocar/oclc/918901215