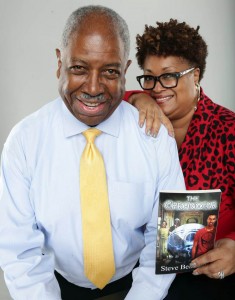 I was born and raised on the West Side of Chicago by a single mom who worked nights for a printing company. She would bring home books and magazines to encourage us to read. This is how I discovered Isaac Asimov, Robert Heinlein, Arthur C. Clarke and the other masters of classic science fiction. It didn't take long for me to get the itch to write. Over the years I've written everything from newspaper articles, comic strips and radio drama to short stories and fan fiction.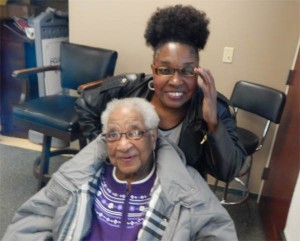 One of the original Trekkies, my wife Donna and I plan to renew our wedding vows  with a full Star Trek-themed ceremony; I'll wear an admiral's dress uniform, and she will be decked out in a custom-made leather-and-lace Klingon wedding dress.
NOVELS
The Chronocar is my first published novel. It won Best Indie Book Award in the Science Fiction category in 2018. In 2019 it won an Outstanding Fiction Award from the Independent Authors Network, and the Gold Medal Award for Young Adult Science Fiction from Readers Favorite. My second novel, Edge of Perception was released in August 2019 followed by e-Pocalypse in April 2020 and the final book in the series Time Waits For No One in August 2020. All of which are available in paperback, ebook and audiobook and published by Wordwooze Publishing.
RADIO DRAMA
I fell in love with radio when I was a kid.  I had the good fortune to attend a college that had a radio station. I had the most popular program on the air.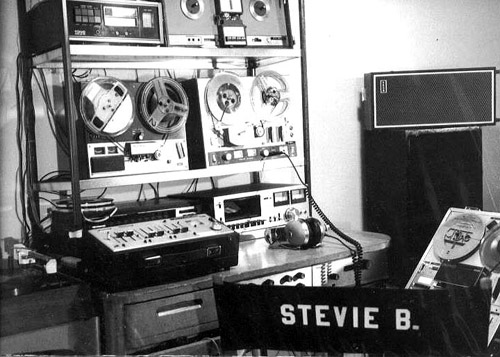 In 1968, when I was but a college freshman, I heard Orson Welles' 1938 "War of the Worlds" broadcast for the first time in it's entirety. I was blown away, and vowed, one day, to make my own version. Exactly ten years later, "Day of the Martians" premiered on public radio across the city. Written, directed and engineered by me, it still impresses, as it did Halloween, 2015 when it was heard for the first time on Canadian public radio and on the Sonic Society website.  Click here to hear it now.
I produced other radio productions, but "Day of the Martians" is my magnum opus.
SHORT STORIES
I was once part of a group of writers who focused on short stories, "The Edgy Writers Workshop." We self-published an anthology of "Edgy" stories. The result is the Over The Edge Anthology, now available on Amazon. Three of the stories are mine.
FAN FICTION
When other writers ask what I do when I get writers block, have a shortage of ideas, or get tired of working on my current project, I tell them I write Fan Fiction.  For those who don't know, imagine writing your own episode of "Star Trek", "Law & Order", "Star Wars", or whatever your favorite TV, Movie or book series may be.  Now imagine combining them. What if Captain Kirk found himself on trial in the "Law and Order" world?
A few years ago a friend of mine introduced me to the Highlander series. I got the idea, if Duncan McLeod is immortal then why would he not end up in the Star Trek universe? So I wrote what turned out to be a rather popular fan fiction piece entitled, "Where No Clan Has Gone Before," putting the immortal on Deep Space Nine.  It was so well received that I wrote a couple of sequels.
Check out the Highlander/Star Trek series.  Also, there is one that seems to be very popular entitled "BrainStorm," I won't give any of that away.  And my most recent is a Dr. Who/Star Trek crossover story entitled "QED" featuring the 10th Doctor (David Tennant) and one of my favorite companions, Martha Jones.
See my fan fiction here: http://www.fanfiction.net/u/1400606/ComputerSteve
WHAT ELSE HAVE I WRITTEN?
A number of newspaper and magazine articles for various small publications. When I was a software instructor, I created a number of training manuals, including interactive online courses. The thing that probably surprises most people is that I wrote a few Sunday School skits that were performed in a number of churches in the Midwest, and for about five years in the 1980's, I wrote the junior high Sunday School text for the AME Church that was used globally.